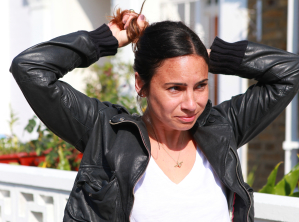 Paula Zuccotti
Founding Director, The Overworld
Paula Zuccotti is the founding director of The Overworld. She works across film, storytelling and design and has a unique eye for spotting emerging behaviours which she translates into insights and opportunities for new products and services.
Formerly Director of Futures at Seymourpowell, where she created and developed their renowned Ethnographic Research offer, she travelled the world for 12 years directing global trends and consumer behaviour studies across a bandwidth of consumer electronics, transportation, FMCG and luxury clients.
She is a regular speaker at international conferences (lately she has spoken about transmedia and the future of interactive documentaries) and has also published several articles in the field of forecasting and design. Paula has also co-created educational design programs for the V&A museum and worked on The Future of Culture and Art Consumption with The Royal Academy of Arts.
Paula has a First-class Honours degree in Industrial Design from the University of Buenos Aires and a Masters in Design Strategy and Innovation from Brunel University.
What will Paula be doing at Learn Do Share LONDON? Check out her speaker spot AND workshop on Friday  and hear from Paula in this short film