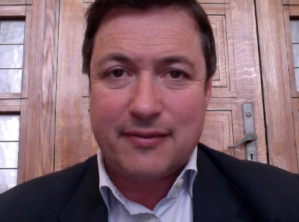 Paul Sternberg
Head of Design Innovation, Ravensbourne
Paul Sternberg is Head of Design Innovation at Ravensbourne where he leads on the postgraduate Masters Programme. Until recently he was Chief Executive of the Peter De Haan Charitable Trust where he transformed the Trust into a radical digital hub investing over £3m a year into young people's ideas and creativity.
Prior to this he was Managing Editor of Education at Channel 4 Television Corporate where he helped redefine the public service remit of Channel 4 for the multi-media and multi-channel age and oversaw a range of cutting edge learning-based commissions. He has been involved with setting up social enterprises and charities such as Ethical Media, The Media Trust, ProtegeTV and, as Director of Communications at Business in the Community, he worked with leading FTSE companies transforming their community-giving programmes into robust communications and cultural change programmes.
Working with leading economists and educationalists in the UK, he is currently involved with Action for Happiness, a mass movement campaign to bring happiness, emotional and psychological well-being into the heartlands of public policy, education and community development (www.actionforhappiness.org).
What is Paul talking about at Learn Do Share LONDON? Check out the programme for Friday from 11:50