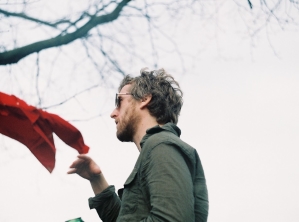 Michael Webster
Director, The Overworld
Mike Webster is a director of The Overworld. He is an industrial designer with nearly 20 years of experience in product design and innovation and has worked across many different categories, ranging from consumer electronics and healthcare to FMCG and transport.
He works with clients designing the 'next big thing', be that a new product or experience for next year or an innovation pipeline for the next ten. He provides creative and strategic direction throughout the design process, from identifying opportunities at the front-end, the creation and development of new products and ultimately their implementation at the back-end. He tells stories to give these designs meaning. Before The Overworld, he was an Associate Director at Seymourpowell and also worked for Conran & Partners.
Mike has a BA (Hons) in Industrial Design (majoring in transport) from Coventry University, England.
What will Mike be doing at Learn Do Share LONDON? Check out his speaker spot AND workshop on Friday