Learn Do Share LONDON – what a great story!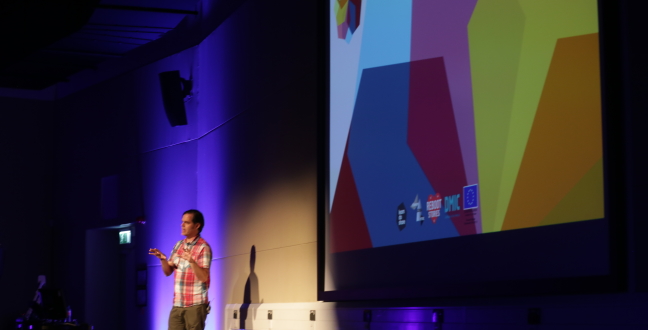 Two days of storytelling – but what's the story behind Learn Do Share LONDON?
After seven years of Learn Do Share, it finally came to London. But was it worth the wait?
After months of planning, hard graft, plus a few tears and laughter along the way, sharing the experience of a couple of days of inspiration, experimentation and collaboration with all attendees, I'd say categorically yes!
What's more, it's fantastic to know that many of you had a great time too – you just have to check out our event storify to share what people were saying and experiencing throughout the event. There's also some more reviews from attendees that may be of interest – check out Prominent Monkey's blog, Sandra Gaudenzi's blog and the seen review. We will also be posting footage from the day soon – including some of the keynote speeches.
Bringing Learn Do Share to the UK was a labour of love for our Creative Producer, Nina Simoes, who crafted together the thought-provoking programme.  And although my job was to make sure that the event ran smoothly, I did manage to catch a couple of the speeches on Saturday, which was a real treat. My personal highlight was finding out more about the Guardian's interactive projects that Francesca Panetta showcased. These really brought home the power of storytelling to me, and highlighted how using technology to not only engage an audience and invoke their empathy, but also to involve them to tell their stories too.
Learn Do Share LONDON lives on… with your help!
If you had a great time at Learn Do Share LONDON and would like to help capture the days' experimentation and learning, we'd love to hear from you! Contact Nina on ninasimoes@translimitstorytelling.org to find out more about how you can get involved with the book sprint.
In the spirit of Learn Do Share, we would love to hear from you if you made some new connections or to hear what inspired you on the day. Please either leave a comment below or drop me a line at c.doughty@rave.ac.uk  
Claire Doughty works in Ravensbourne's Enterprise and Innovation Centre, and helped to bring Learn Do Share LONDON to life.
Learn Do Share LONDON was made possible thanks to the DMIC Programme, which is funded by the European Regional Development Fund Programme 2007-2013.